Why use a staffing agency?
Most businesses can use an extra set of hands to handle a big project or a new surge in business. But most are also reluctant to hire full-time staff. A staffing agency can provide temporary employees to help with a wide variety of business tasks. Working closely with the staffing agency, a hiring manager can ensure that temporary workers possess the needed skills, education and experience to meet the needs of the company.
IMPROVE PRODUCTIVITY
Bringing in temporary workers to handle work overload can prevent employee burnout of full-time staff. When work schedules are overloaded, employees can quickly become unmotivated and overwhelmed. This can increase mistakes made as well as decrease productivity. Increased absenteeism is often a side effect when this occurs. By bringing in temporary staff to handle the extra work load, full-time employees can continue to focus on their main job tasks while maintaining their productivity.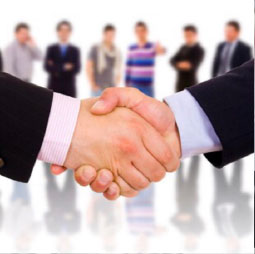 TIME SAVING
When you figure in the time you spend posting the job, reviewing resumes and scheduling interviews, it equals up to roughly 3 weeks. When you place these tasks in the hands of a staffing company, it allows you to spend more time on your business and put the hassle of hiring in the hands of staffing professionals.
GUARANTEED HIRE
A majority of new hires don't live up to the expectations of their employer. After you have spent your time and money on a new hire, you want them to live up to their expectations. Many staffing agencies have guarantees that your new hire will be the best in that position.
FLEXIBILITY
When you need a temporary employee or frankly any employee, there is a lot of expense and time incurred to find the qualified and best candidate for your job. When you only need someone for a few weeks or months, why do this in house when it can be outsourced to an agency that specializes in your type of position. You are able to use the agency's employee as much or little as you need and can discontinue their assignment once your work is complete.
LIABILITY
When you engage the services and/or employee of a staffing firm, they are not your employee. Therefore, you have no liability for their workers comp, professional/general liability, payroll taxes and unemployment claims.
EXPERTISE
There are staffing agencies and recruiters that specialize in any industry or position you can imagine. By working with an agency or recruiter that has a specialty for your type of position, you will immediately access the exact talent pool you are trying to reach, as well as upping your chances of getting the best possible candidate. The time a specialized agency or recruiter will take to fill your position will also be significantly less since they only work with candidates with specific skills sets.
TRY BEFORE YOU BUY
Temporary employees give the business a chance to try out an employee before making a permanent offer of employment. In some cases, a person may have the experience and education for a job but simply does not mesh well with the business environment. Having the opportunity to have the person work on a temporary basis first gives the business a chance to evaluate how the person will fit in with the corporate culture and other employees. It also provides time to identify any weaknesses that would not typically be evident in the interview process.