5 Things to Consider When Selecting a Staffing
Finding talent remains a huge challenge for many companies. Reviewing applications, interviewing candidates and negotiating salaries all take precious time away from a business owner's existing obligations, which may end up hurting the business in the long run. That's why more and more employers are partnering with staffing agencies, which take a lot of the time and effort out of the talent search by proving their own workers for open roles. So, before considering a staffing solution employers should consider these 5 things:
CUSTOMER SATISFACTION GUARANTEE
If an external recruiter isn't willing to offer guarantee then you should question their ability to deliver stronger candidates. However, if they truly know what they're doing and are allowed to do it, this type of guarantee should not be a problem for either a contingency or retained search firm.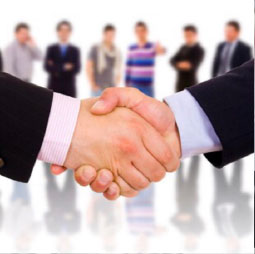 STRONG FOLLOW UP SKILLS
It is very important for a staffing agency to have follow up skills. Their concern with you should not stop with placing workers at your job site. They should also keep in close contact with your company's management team, with emails, phone calls and weekly on-site visits at your work location to ensure the maximum level of efficiency and performance.
LISTENING
Anyone else ever had the recruiter-talk-your-ear-off presentation about how great they are, the database they have access to, successful placements, etc.? Recruiters need to listen first and talk second. Recruiters must possess the uncanny ability to listen and take a proper job order. Too many recruiters run their traps to no end. It's annoying.
CONSULTATIVE IN NATURE
The majority of hiring managers need to be consulted on these procedures and processes in order to build long-term success and proper process flow. Good recruiters have the ability to advise and push back on their clients. A good recruiter will act as a trusted advisor for their clients, and in return, clients will respect and act on given advice.
REPUTATION
Search online for reviews of any Staffing agency you're considering. As you peruse reviews, consider both the firm's reputation as a whole, as well as comments about individual recruiters. Because word of mouth is still one of the most reliable information-gathering methods, look for agencies that employ staffing specialists who have a reputation for outstanding communication and for their enthusiasm in helping both clients and candidates make the right match.